TAKE YOUR GAME TO THE NEXT LEVEL
We have a team of coaches that offer Table Tennis lessons across London whether in schools, social or corporate events and professional table tennis clubs. Our experienced coaches have all played table tennis to National level.
Table tennis is a sport that can be played and enjoyed by anyone, across different age groups and our team offers a variety of coaching services including:
• Private school coaching
• Public school coaching
• School camps
• DK School league
• DK Tournaments
• Corporate events – client and staff entertaining
• Corporate league
• Private coaching
• Group coaching
We offer group or individual table tennis coaching sessions. For adults of all abilities, we offer master classes and office ping pong services, where we'll help your team to bond by supplying all of the equipment and expertise necessary for a fun-filled day of ping pong. Coaching is not rocket science, but it does require good interpersonal and observational skills as well as imagination. All coaches have been CRB checked. Whether you'd like a one-off session or regular one-to-one training, we can provide you with a coach to develop all aspects of your game, and really maximise your playing potential.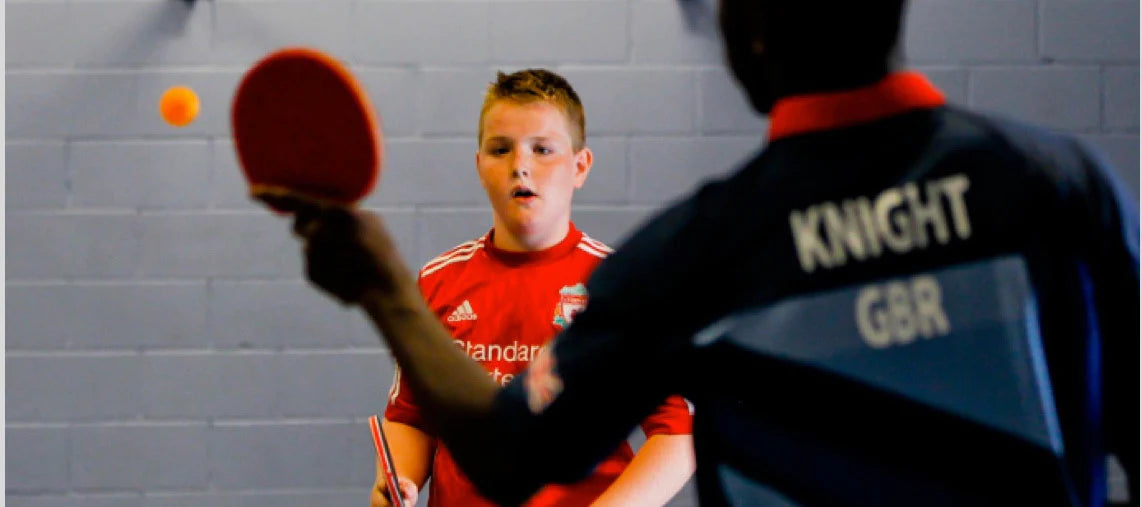 Coaching For Kids
Is your child an enthusiastic ping pong player, but struggling to find the time or opportunities to practice properly? Perhaps there are no local clubs or facilities in which to play seriously?
If any of these are the case, then you may benefit from our private coaching service. We can transport our professional "DK Butterfly" style ping pong tables to any location, and set them up in any space big enough to play in. Even if you already own a table, we're happy to come along armed just with our yearsof knowledge and experience!
Our experienced players and coaches are capable of providing everything from private training sessions for those more advanced players, to coaching in schools and youth clubs across the UK, where we aimto enhance a kids love for the game.
If this sounds like something you'd be interested in, feel free to contact us with your requirementsfor a quick price quote.
Contact us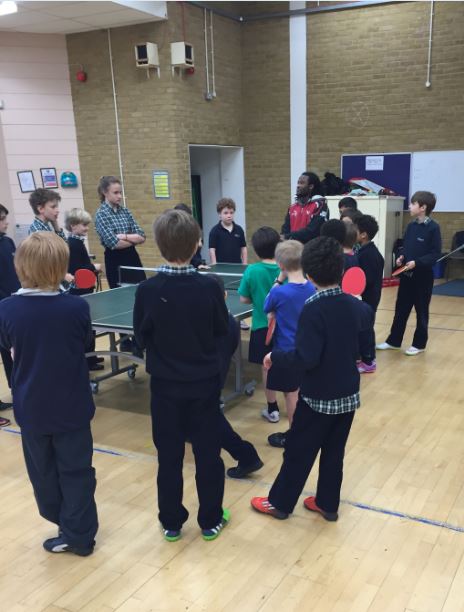 COACHING FOR SCHOOLS
The DK team offers table tennis coaching across various places of education including
• Primary schools
• Secondary schools
• Grammar schools
• Prep schools
All coaches are easily able to accustom themselves to the schools rules and ethos so that the teaching methods are consistent for the children. They are all able to work with children of all walks of life and all abilities, including children with learning or physical disabilities. Table tennis is a sport for everyone so Darius Knight Team is happy to set up different tasks that suit the skill levels and the individuals in the classes.
We know how important it is to keep kids entertained while they're learning, and we think table tennis is the perfect mix of the two.
Research has shown it can improve coordination, mental alertness and tactical thinking, all skills which are as useful in the classroom as they are on the ping pong table. Our coaching can be provided on a curriculum or non-curriculum basis, depending on your school's individual learning plan and any time or space issues. We offer a one of a kind service in the United Kingdom, providing fun and exciting table tennis coaching to schools all over the London area, Cambridge and Leeds.
Contact Us